Invisible Circus | Siren Theatre Co & bAKEHOUSE
NOVEMBER 4 - 28, 2016
Invisible Circus is a season of plays, performances and provocation. Directors Priscilla Jackman, Kate Gaul, Cathy Hunt and Suzanne Millar join forces to bring new work by women to the Sydney stage.
The Season
Good With Maps | Kate Gaul - Siren Theatre Co
Written by Noëlle Janaczewska; Directed by Kate Gaul; Performed by Jane Phegan; Designer Alice Morgan; Composer/Sound Designer Nate Edmondson; Lighting Designer Louise Mason; Stage Manager Zara Thompson
When the world map was full of gaps, the Amazon topped the list of places unknown to western explorers. In 2016 are there any 'unknowns' left? On a trip to the Amazon, the writer ponders this and other questions as she struggles to deal with her father's journey through Parkinson's disease towards what is perhaps our last great unknown—death.
Good with Maps is a striking performance essay which takes us on a journey to the Amazon, and celebrates the power of reading and literature to transport us to places both real and imagined.
Good With Maps was written with a New Work grant from the Literature Board of the Australia Council.
Tiny Remarkable Bramble | Cathy Hunt - The Impending Room
Written by Jessica Tuckwell; Directed by Cathy Hunt; Associate Producer: Victor Kalka; Designer Tessa Dorman; Lighting Designer Louise Mason
With Thomas Campbell, Lucy Suze Taylor, Catherine Terracini, Contessa Treffone, Geraldine Viswanathan and Michael Whalley
This remarkable offering from the brain of Jessica Tuckwell is the unruly journey of six unlikely characters who struggle to untangle the chaotic mess that minds make of hearts and hearts make of us. If only they could each get out of their own way, something sensible just might happen...
The Angelica Complex | Priscilla Jackman
Co-created by Priscilla Jackman (Director) and Sunny Grace (Writer); Associate Producer: Lucinda Gleeson; Designer Elia Bosshard; Lighting Designer Louise Mason; Cinematographer Velinda Wardell ACS; Visual Consultant & Production Photography Phil Erbacher; Video Artist Lucia May; Sound Tegan Nicholls; Opera Singer: Naomi Livingston
Cast: Kym Vercoe
The Angelica Complex is a transformative and provocative theatrical voyage through the challenge of motherhood told through operatic junctures, physical poetry and wit.
Can Angelica hold onto her identity while caring for her baby, or will she remain trapped on the Isle of Tears?
The Sideshows | Suzanne Millar - bAKEHOUSE
Developments, presentations and provocations curated by bAKEHOUSE Co-Artistic Director Suzanne Millar.
THE LADEN TABLE – a produced reading of a brave piece of writing challenging 'dinner table racism' played to packed houses over 3 nights at ICE in 2014. With the divisive rhetoric of Trump and the constant surprise of Pauline in public office, this is about as topical as it gets.
UNTITLED – early stage development, with a creative team of Renee Lim, Clare Hennessy, Carissa Licciardello and Beverly Callow. We're still exploring the possibilities of a work that examines a life lived on the outside of normal, with a particular look at diversity and issues of mental health. With just a smackerel of Winnie the Pooh...
JATINGA – an international co-production and part of the broader bACE Mumbai project building relationships between artists in Sydney & Mumbai. Jatinga is a bAKEHOUSE commission highlighting our work in Kamathipura, Mumbai - Asia's oldest and largest red light district. We'll be joined by award-wining Mumbai-based playwright Purva Naresh as part of the bAKEHOUSE Cultural Exchange.
In India there is a place called JATINGA. It used to be and still is famous for an area known as the bird's suicide point. Apparently the birds come migrating but mysteriously fly off the cliff to plunge to their deaths. Recently researchers have come to the conclusion that the suicides may be murders....
After The End | The Kings Collective
October 7 - 22, 2016
They were all in the pub when the explosion happened. Louise wakes up to find herself trapped with Mark, who has saved her life. Mark is always prepared for the worst and has everything he thinks they will need to survive; tinned chilli, Dungeons and Dragons and a knife - now all they need to do is to wait until it's safe to go outside. Can they survive the attack? Can they survive each other?
From the writer of Matilda the Musical, The Kings Collective present one of Dennis Kelly's earliest and most gripping plays; After The End is an absorbing and sharply delivered exploration of human behaviour, pushed to extremes.
Director: Michael Abercromby; Set Design Ella Butler; Lighting Design Liam O'Keefe; Sound Design Thomas Moore; Producer David Harrison & Andrew Sloane
With Josh Brennan & Grace Victoria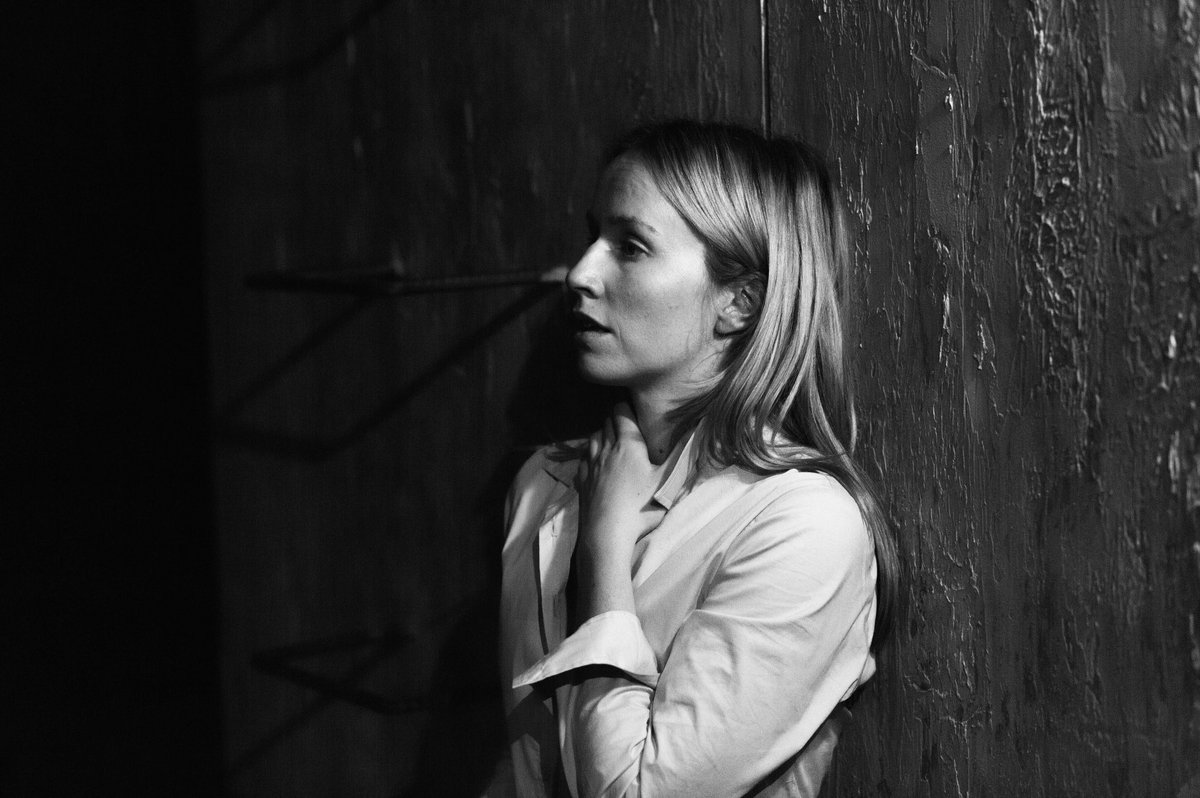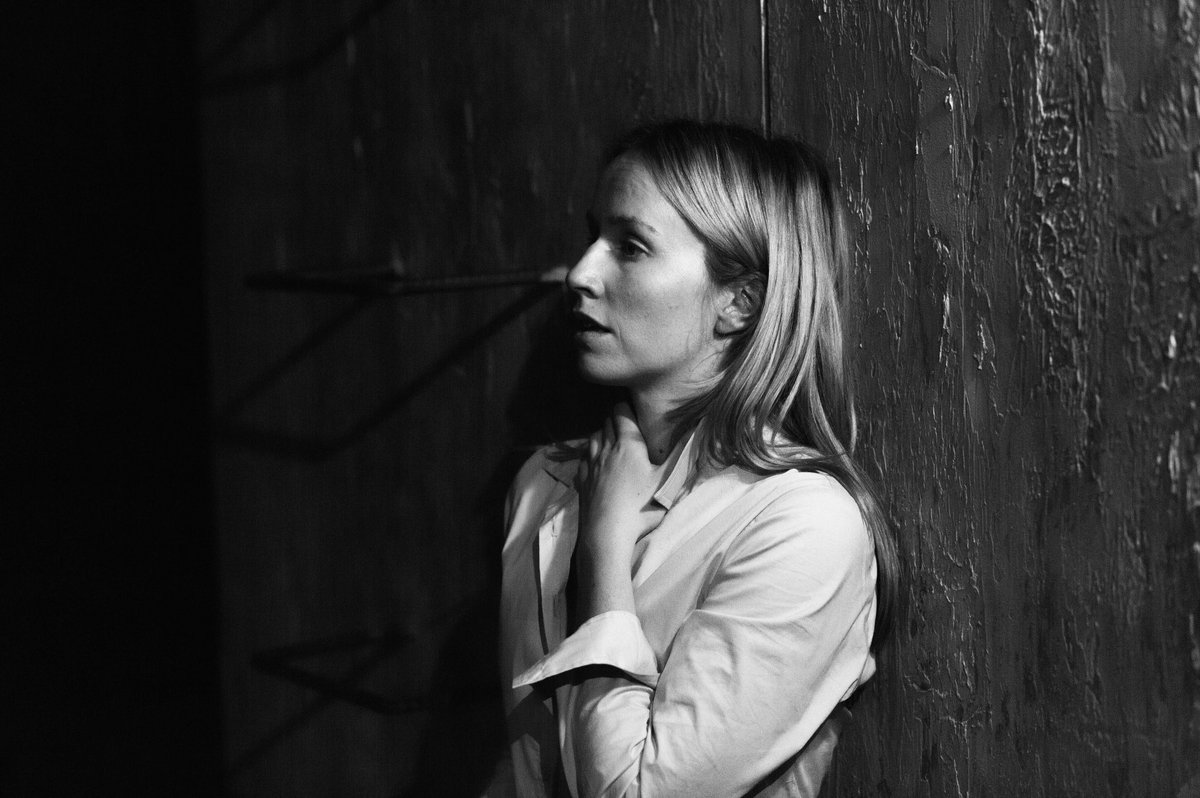 Platform 2016 | De Quincey Co
Saturday October 1st, 8pm
A fabulous evening of short performances and extraordinary music. A week-long intensive development with a group of emerging dance artists working with dance legend Tess De Quincey and leading musicians culminates in a development showing on the Saturday night.
WITH
Imogen Cranna, Angela French, Victoria Hunt, Linda Luke, Verity Mackey, Shota Matsumura, Catherine McNamara, Terumi Narushima, Kirsten Packham, Matt Shilcock, Eugene Ward, Laurence Williams
Transience | Left of Centre
September 13 - 18
In the Age of Unity, minorities are protected as never before- so best friends Olive (female) and Xander (transgender guy) have never felt safer, or closer to each other. But, as TranScience heralds a future of mandatory androgyny, that may all be about to change. Transcience is a brand new science fiction play by Clare Hennessy, directed by LOC Associate Director Clemmie Williams about gender, friendship and chambray jumpsuits, that asks what and who we're willing to compromise to belong.
Written by Clare Hennessy; Director Clemence Williams; Producer Georgie Adamson
With Kurt Pimblett, Julia Christensen and Eve Beck.
September 6 - 10
Sarah and Tom have made serious mistakes. They're going under. Zelda says she can help. Zelda says they can stay. Zelda says she's the one true heir of Atlantis. Sure, no-one's got all the answers, but exactly how many are you allowed to get wrong? Comic magic realism by subtlenuance.
Thought provoking, very funny and deeply moving, Atlantis is the latest play by critically acclaimed playwright Paul Gilchrist.
It marks a return to the world of his hugely popular True Times Three and Cristina in the Cupboard – joyously magical stories that both entertain and excite.
What's the Truth? And how much does it matter? Should we try to get it right? Or should we just try to get along?
Written by Paul Gilchrist
Directed by Kit Bennett
With Sylvia Keays, Antony Talia and Madeleine Withington
The Post-Haste Histories | Post-Haste Players
August 3 - 20
The Mermaid Tavern, London, 1592. Five Elizabethans, braced against the winter chill, hunker down for a long night of heavy drinking. And as the sack and ale flow, they begin to tell a story from England's troubled past. Soon battlelines are drawn, allegiances are exchanged, friendships are tested and families destroyed.
Join the creators of Bard to the Bone, for the next epic addition to the improvised Shakespearean canon. These are The Post-Haste Histories.
Directed by Oliver Burton; Design Damien Egan; Lighting Design Matt Cox; Improvised Score & Sound Design Bryce Halliday.
With Atlas Adams, Oliver Burton, Ewan Campbell, Daniel Cordeaux, Anna Le Her, Marko Mustac, Linette Voller, Anne Wilson.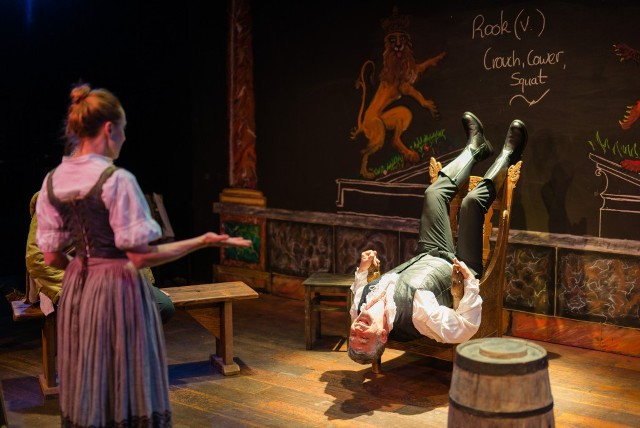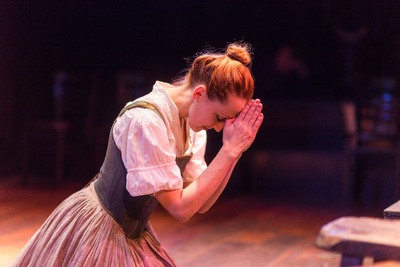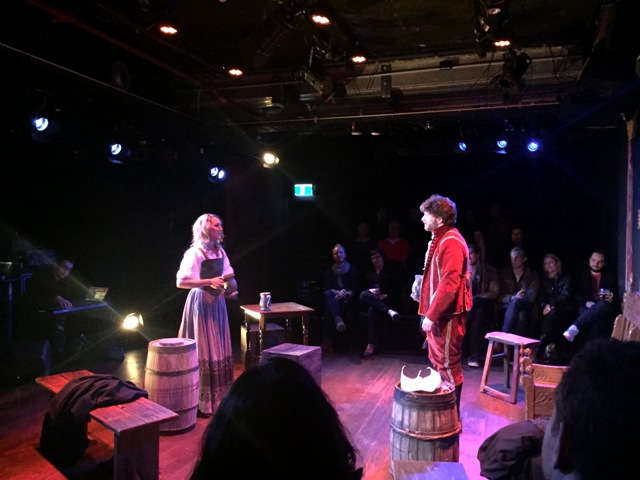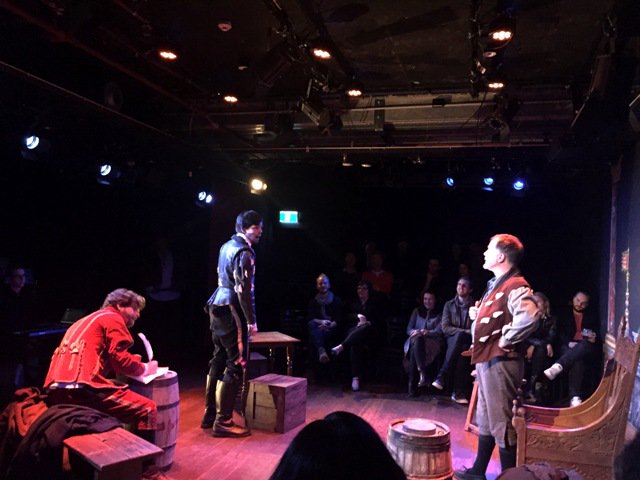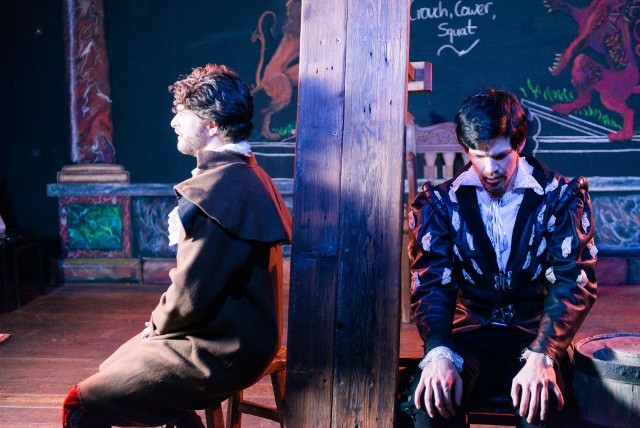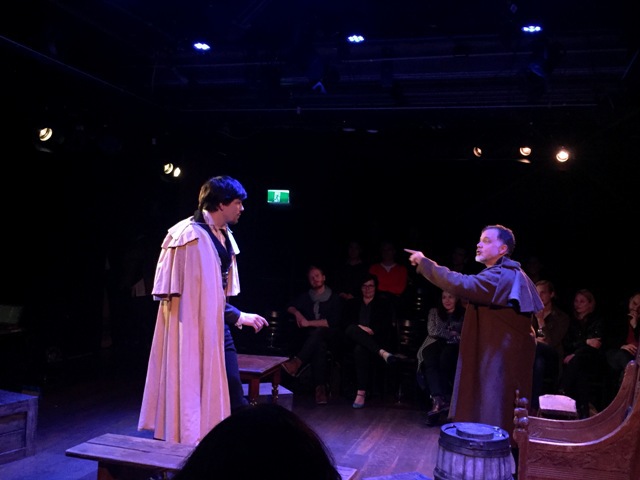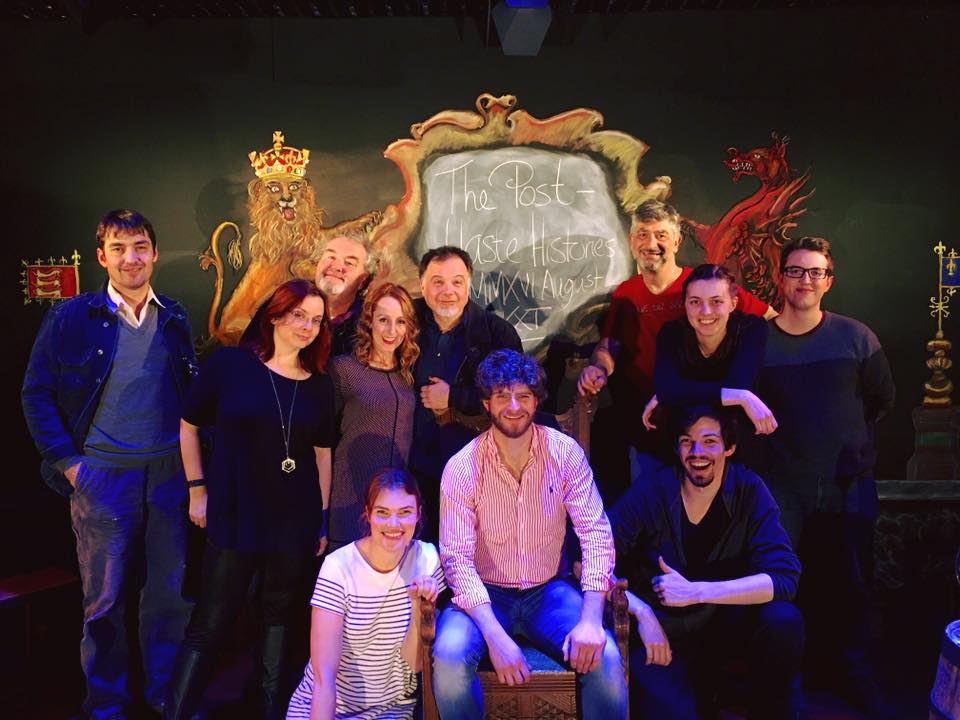 Rhinoceros | Jetpack Theatre Collective
july 26 - 31
You hear something rumbling and thundering in nearby alleyway. It's getting closer, it seems to be… trumpeting. You could have sworn it was a person just a moment ago. It charges past you, large, raucous, grey. You jump out of the way, and watch it fade it into the distance. If it weren't such a silly idea, you would have said it looked not unlike a Rhinoceros. No-one else seems to think so. But then again, everyone else is also a rhinoceros. What would they know?
Join the award-winning Jetpack Theatre Collective for a breathtaking night of Eugene Ionesco's absurdist masterpiece.
Directed by Jim Fishwick; Sound Design Bryce Halliday; Set Design Kirsty McGuire; Dramaturgy Clemence Williams; Producer Aaron Cornelius.
With Jade Alex, Madeline Baghurst, Robert Boddington, Kate Coates, Rebecca Day, Emilia Higgs, Johnathan Lo, Madeline Parker, Alexander Richmond, Julia Robertson, Cheng Tang and Luke Tisher
Leaves | Some Company
july 9 - 23
The Troubles in Northern Ireland are over. Almost a decade later, Lori returns home early from her first term at university. Neither her parents nor her teenage sisters, can quite grasp how and why everything went wrong. When their perfectly normal life is shattered, the family struggles to define who they are, where they might be headed and why. The first new play from Belfast-born writer Lucy Caldwell, Leaves won the George Devine Award 2006 and the Susan Smith Blackburn Prize in 2007.
Some Company presents the Australian premiere of this poignant and surprisingly funny Irish play, directed by Rachel Chant.
With Amanda Stephens-Lee; Poppy Lynch; Bobbie-Jean Henning; Harriet Gordon-Anderson; Simon Lyndon.
Straight | Brilliant Adventures
JUNE 16 - JULY 2
DANIELLE CORMACK
SEAN HAWKINS
MADELEINE JONES
SIMON LONDON
Meet Lewis and Morgan. They're thirtyish, married and just a little bit under-capitalised. Living the IKEA dream on maxed-out credit cards in a miniscule investment property, a lack of space won't stop them from having a baby. But Waldorf just might. Crashing into their lives and armed with tales of wild misadventure, Waldorf forces old mate Lewis to question the whole settling down thing. After a raucous night on the town, a drunken dare will take their bromance to boundary-breaking point.
How far would you go to prove that you hadn't become stuffy and predictable?
Testing the murky boundaries of physical and emotional intimacy, STRAIGHT expertly mines the biggest ironies of the male ego to ball-busting effect. It's a gregarious, flirtatious romp: honest, audacious and wonderfully awkward.
WRITTEN BY DC MOORE
DIRECTED BY SHANE BOSHER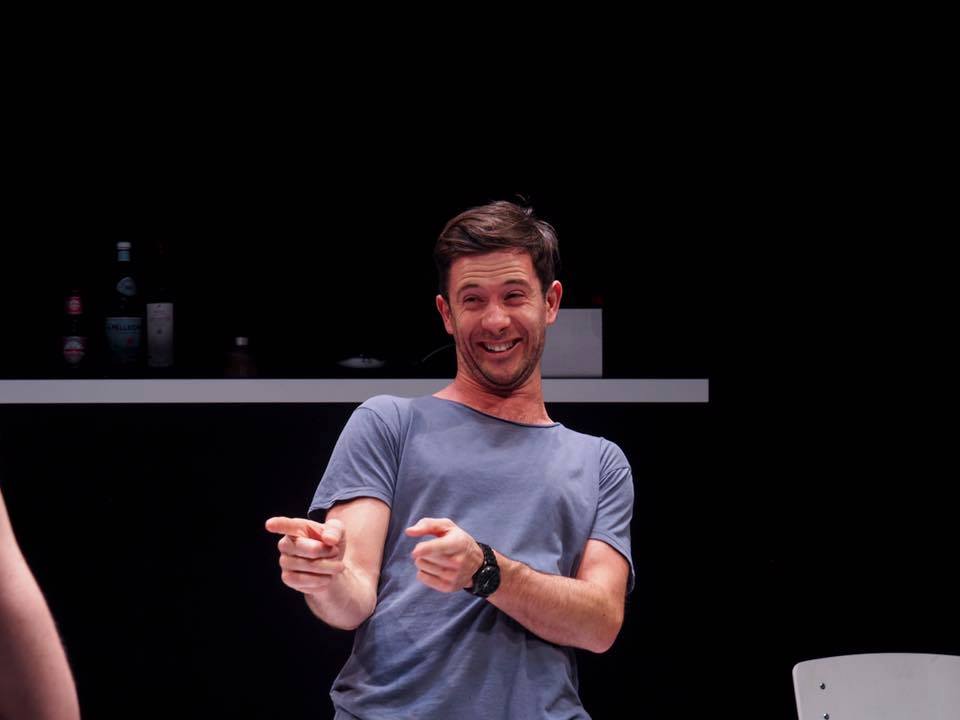 Visiting Hours | bAKEHOUSE
VISITING HOURS is an immersive theatrical experience presented by bAKEHOUSE and Mandylights, as part of Vivid Sydney.
Directed by John Harrison & Michael Dean; Writers Constantine Costi, Michael Costi, John Harrison; Original Concept Constantine Costi, Michael Costi, Suzanne Millar; Dramaturgy Erin Taylor; Design John Harrison; Lighting Design Richard Neville and Mandylights; Producer Suzanne Millar; Technical Management Andrew McMartin & Will Newnham
Cast Kit Bennett, Simon Croker, Cheyne Finn, Richard Hilliar, Yannick Lawry, Rebecca Claire Moret, Jim McCrudden, Joshua McElroy, Jacqui Robson, Monica Sayers, Katie Shearer, Jennifer White, Nicole Wineberg, Arisa Yura.
Musicians Kieren Brereton, Alec Brinsmead, Rosemarie Costi, Sarah Evans, Maikara Kiamoana, Heather Prowse.
June 1 to 15. After dark...
A dark comedy about the changing face of the modern family and the limits of love and cheesecake, as a hopeful young couple gives birth to a smudge. Written by two-time Emmy Award winner Rachel Axer.
With Danielle Connor, Kieran Foster and Nick Hunter.
Directed by Stephen Lloyd-Coombs; Set Design Elia Bosshard; Lighting Design Liam O'Keefe; Sound Design Michael Toisuta; Stage Manager Zara Thompson.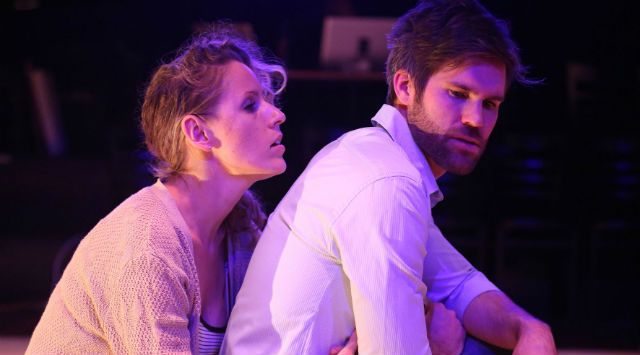 Zimbabwe, 2015. The Mugabe Government has fallen and investigations into its abuses have begun. Eunice Ncube, working for the new Truth and Justice Commission, begins the interviewing of Gabriel Chibamu, one of the most infamous perpetrators of the horrors of the Mugabe regime. As Gabriel's trial and inevitable prosecution approach, Eunice begins to sift through the past - only to find that right and wrong, and guilt and innocence, are far less clear than she first thought...
The world is at war, and Anders Lustgarten's powerhouse play asks the questions - What is Truth? And how do we find Justice?
Directed by Suzanne Millar
Cast Belinda Jombwe, Dorian Nkono, Elijah Williams, Jarrod Crellin, with Alex Jalloh on drums.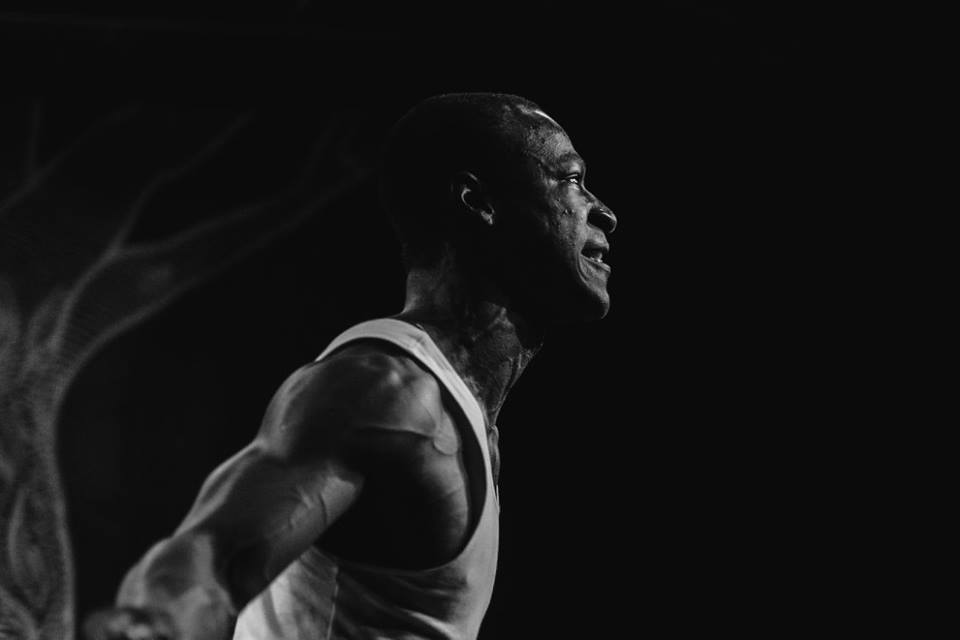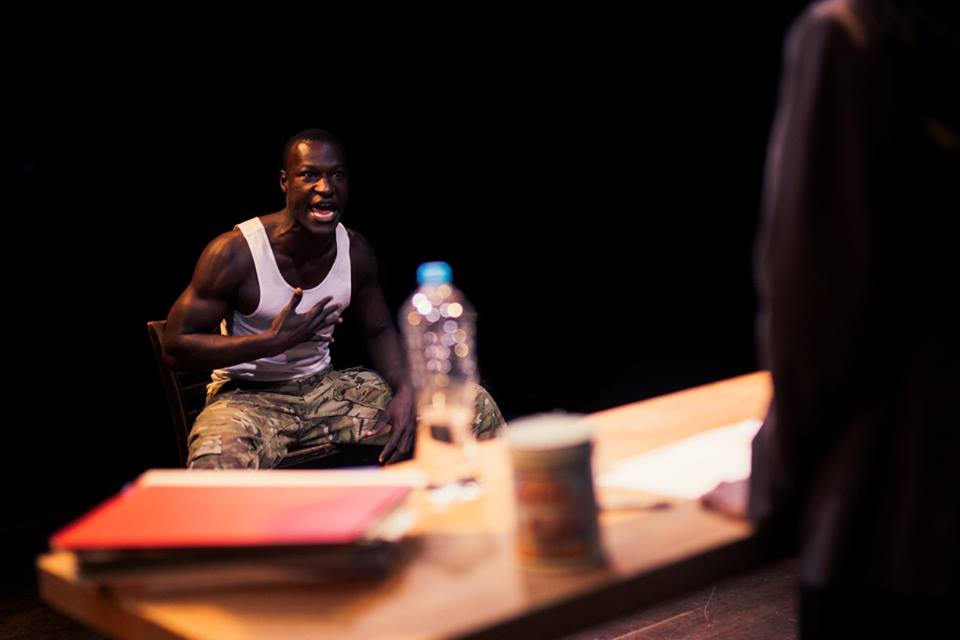 Shut Up & Drive | subtlenuance
April 9 - 23
From the thrill of the driver's seat, through the pleasures of the back seat, to the eternal pull of the open road, Shut Up and Drive is the ultimate ride! Fast-paced and fun-fuelled, Shut Up and Drive traverses the highways and back roads of the Australian psyche to discover the place of the car in our lives.
Written by Daniela Giorgi and Paul Gilchrist; Directed by Paul Gilchrist; Lighting Design Liam O'Keefe; Producer Daniela Giorgi.
With Kit Bennett, Sam Glissan, Bonnie Kellet, Sonya Kerr, Jordie MacKinnon, Maddy McWilliam, Tom Nauta, Robert Roworth, Eli Saad, Michael Smith.
kaleidoscope | Montague Basement
"If only you could become something more beautiful and not just something else."
Director Finn Davis & Charles O'Grady; Stage Manager Imogen Gardam; Design Saro Lusty-Cavallari; Writer Charles O'Grady; Producer Imogen Gardam.
Cast Oliver Ayres.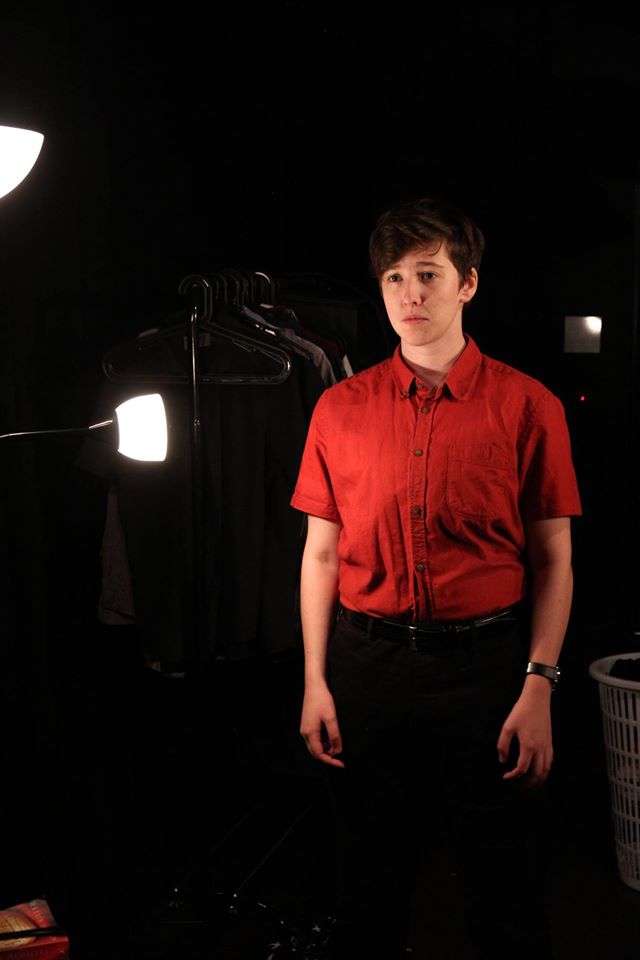 Year of the Family | Tooth and Sinew
"I know you're in pain but I promise it'll stop once you know who you are, I promise. You do want it to stop, don't you?"
Director Richard Hilliar; Stage Manager Amy Green; Design Ash Bell; Lighting Design Liam O'Keefe; Composer Tegan Nicholls.
Cast Peter-William Jamieson; Brendan Miles; Brooke Ryan; Nicole Wineberg; David Woodland.
Roadkill Confidential | Lies Lies and Propaganda
"Trevor Pratt. Famous artist. Loved by many, feared by none. Is that your goal, to make people fear you?"
Director Michael Dean; Stage Manager Amy Green; Design Catherine Steele; Lighting Design Richard Neville; Composer Benjamin Garrard; Movement Director Amanda Laing; Photography/Graphic Design Emily Elise.
Cast Alison Bennett; Sinead Curry; Michael Drysdale; Jasper Garner Gore; Nathaniel Scotcher.